These are the both the most expensive and the best grapes I've ever had.
Kyoho grapes.
http://en.wikipedia.org/wiki/Kyoho_grape
They are best known in Japan. But Taiwan and Korea have them as well. If you look at the packaging in the picture below, the price is correct. S$85 for a small box of them. That's nearly $60 USD. So about 1-2 dollars A GRAPE!!
The best way to describe them is to describe them in terms of candy they sell in the US. Imagine the flavor of Japanese chewing gum crossed with the texture of gummy bears.
They have a very thick skin and have a seed or two each. But they are worth every dollar. You can pick up some of the cheaper varieties for about 1/4 the price. But, the difference is astounding.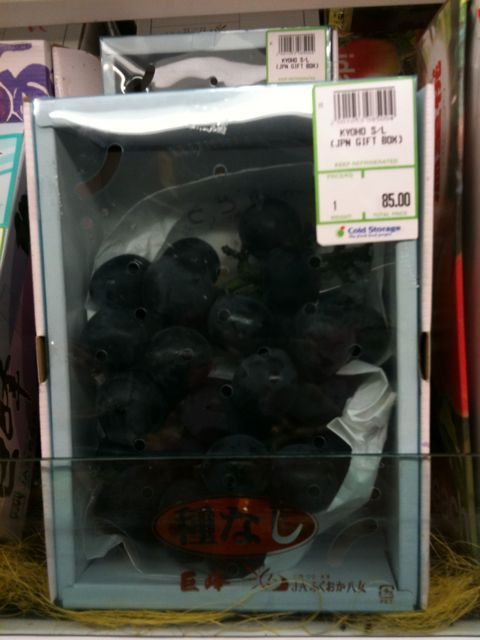 Tags: awesome, Food, grapes, japanese, korean, kyoho, pic, taiwanese